Hariharananda Gurukulam, the "Balighai Ashram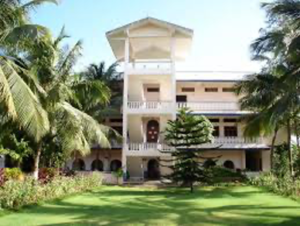 Many New Zealanders make pilgrimage to the Hariharananda Gurukulam, in Odisha, India.
Its magnificent Shri Guru Mandir is the samadhi shrine of Gurudev Paramahamsa Hariharananda. The ashram has housing accommodation for more than 300 guests, a large dining hall, a Shiva temple, a large pond, a library, health center, and much more.
Situated in Balighai, near the holy Jagannath Temple of Puri, Balighai Ashram is close to the sea.  It is a sanctified place for meditation, prayer, and worship sitting on 50 acres of serene, secluded, picturesque grounds with hundreds of mango orchards, coconut palms, and other fruit and flower trees.
The ashram has become a centre of great spiritual activity holding annual International Kriya Yoga Seminars with Paramahamsa Prajnanananda and many monks, yogacharyas, and delegates gracing the occasion. It is attended by disciples from all over the world.