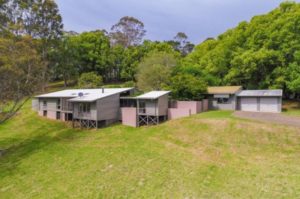 In January 2018, the first permanent Kriya Yoga Ashram in the pacific area opened. The ashram was officially named Kriya Vidya Mandir - Centre of Kriya Meditation.
Set on 4.4 acres, the property is idyllically situated near magnificent beaches and beautiful rainforests - a peaceful oasis for Kriyavans to retreat from the busy world.
An ashram is a glorious place for spiritual seekers. It is a place of education and the development of wisdom, a space for meditation and spiritual practice, and a place for seclusion, silence and reflection.
Founding an ashram is a way of honouring the masters of Kriya Yoga by creating a place to delve deeply into their teachings. The presence of loving and caring residents living in humility and service — and the flow of students eager to learn and serve — adds to the beauty of an ashram. It is a place that helps you to see the presence of divinity in all; it is a place of practical spirituality.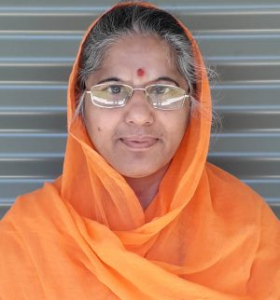 Swami Sarvatmananda Giri
The Sydney ashram has a resident monk, Swami Sarvatmananda Giri – an advanced Kriya Yoga teacher to assist you in your spiritual practice.
In 1994 she was initiated to Kriya Yoga by Paramahamsa Hariharanandaji.  The pursuit to know Truth was instilled in her from a very young age. In 2002, she attended the first Residential Brahmachari Training Course at Hariharananda Gurukulam under the direct guidance of Paramahamsa Prajnananandaji and other senior monks. Two years later, in 2004, she gave up her career and all worldly pursuits to join the Hariharananda Balashram, under the direction of her master Paramahamsa Prajnananandaji, thus dedicating her life full time to spiritual practices and faithful service to the Master. She was initiated into naishthika brahmacharya by Paramahamsa Prajnananandaji on February 23, 2009, and given the name Brahmacharini Shantimayi. Then on February 20, 2012, having completed four dutiful years of dedicated service, she was ordained as a monk in the Giri monastic order and given the name Swami Sarvatmananda (bliss of the omnipresent Self).
Kriyavans from across Australasia, are invited to donate to the ashram to ensure the continuation of this important work.