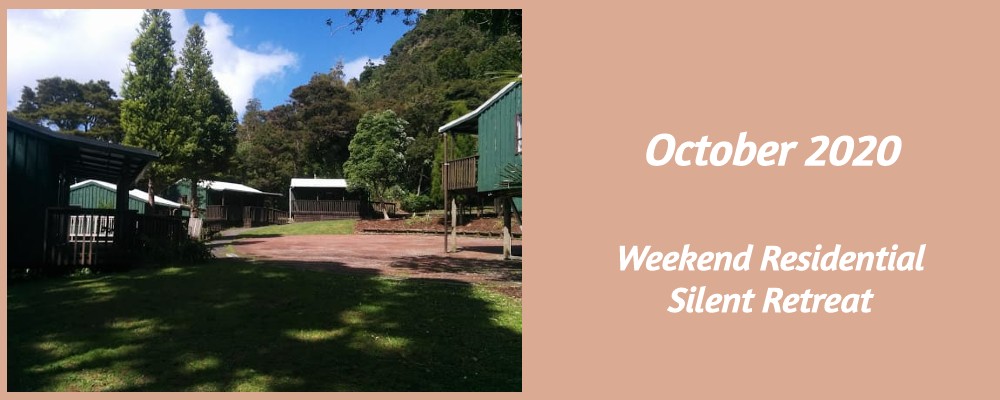 Event details
Friday | October 16, 2020 to Sunday | October 18, 2020
6:00 pm
Kiwanis Lodge, 1331 Huia Road, Huia, West Auckland
$To be confirmed

Registration
For initiated kriyavans only.
Join us at the Weekend Silent weekend retreat at Kiwanis Lodge at Huia, West Auckland on the weekend of 16, 17 & 18 of October 2020.
This is a great opportunity for us to intensify our Kriya practice in these challenging times.
Where: Kiwanis Lodge, 1331 Huia Road, Huia, West Auckland
Start: 6pm Friday 16 October 2020
Finish: 10.00am Sunday 18 October 2020
Cost: $1100 divided by number of people attending plus cost of food.
The Programme details for the retreat will be emailed to you closer to the time.
Please let us know if you have any dietary requirements / allergies etc so we can make arrangements. Extra charges may apply for special requests.
Please confirm your intention to participate by 6 August.
Accommodation
The Kiwanis Lodge at Huia, West Auckland has 12 bed chalets for accommodation and a hinge house with multiple beds in two rooms.It is situated next to a safe beach at Huia Bay and adjacent to the Waitākere Ranges.
You need to bring bed linen, blankets, duvets, sleeping bags, pillows, towels, tea towels, food, mosquito repellent and personal items.
As soon as we have enough people attending we will book the retreat facility.
There is limited space so please get in quickly.
For registration and further queries please contact Deepa Dhavale or Kanta Chandra at hello@kriya.org.nz.
We look forward to hear from you.